Somatic therapy to unblock stuck emotions, restore resilience and
return to your most powerful self
See our Offerings
Sound familiar?
You feel like you always need to be productive then end up burnt out
You feel like you just 'lose it' at the smallest things
You have big dreams but feel like maybe you're just not good enough
You grew up an overachiever or a 'good girl'
You feel so much pressure to be perfect you end up feeling anxious and not getting anything done
You're constantly reading and know what you SHOULD do and wonder why forcing yourself to "calm down" isn't working

See photo on the right lol
You feel like something is wrong with you.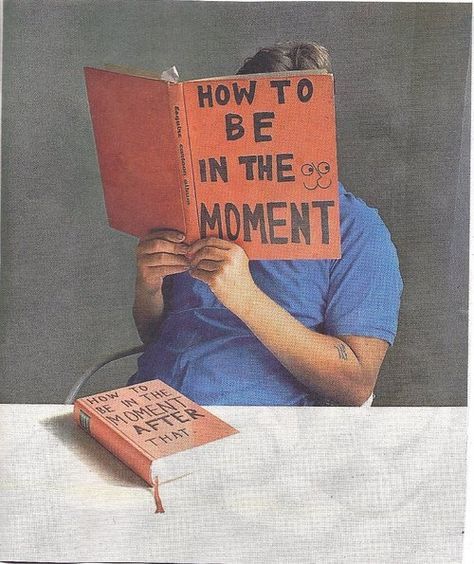 It's not your fault queen.
I was there too and wanted to give up so. many. times.
You don't need to be fixed or make a million changes. We just need to get your body out of survival mode.
Talk to Jacquie
I know you're actually...
Passionate and Driven
You have passions you want to dive into so you can build the life of your dreams and inspire others to do the same.
Feeling Frustrated
Maybe you've tried everything from self help books to 'changing your thoughts' but the more you learn the more frustrated you get. The internet is o-v-e-rwhelming.
Ready to Transform
You're ready for more resilience, creativity and self-compassion with less mental blocks and overwhelm. It's time to reach the potential you KNOW is in there.
Most of all, you are perfect.
Hi, I'm Jacquie and...
I was right where you are. I was a stressed out, perfectionist who had trouble building my dream life because of the hyper critical lens I had on myself. I had chronic pain I couldn't get rid of and I was trying to "fix" myself with breath-work, psychedelics and everything else you can think of. Then I uncovered Polyvagal theory. I learnt my nervous system was wired for danger and it kept me 'safe' by always needing to fix, learn or distract. I needed to focus on building the capacity to be safe in my body BEFORE releasing the limiting beliefs in my mind that were causing my mind to feel unsafe. Now it's my mission to simplify body based healing, take the pressure and judgement away and allow others to feel safe in their body so they can release pain, build their internal resilience and become the most holistic, lighthearted version of themselves.
I Want to Be Resilient
Let's unleash your...
Playfulness
Confidence
Boundaries
Resiliency
Creativity
POWER
Your dream life is waiting for you.
I'm Ready for My Consultation
Let's unlock your freedom.
CONNECT
There's a different between KNOWING and FEELING. When we feel like we can set boundaries it is different than thinking we should set boundaries. Most of us never got to create a safe connection with our bodies so we work on building this connection first and everything else becomes easier.
ALIGN
Sometimes our subconscious holds onto painful feelings in our body. Since we're not aware of them, we can't release them. These emotions can change your posture, and create chronic pain. We work with the body to release subconscious trapped emotions and create a more aligned, capable body.
RELEASE
Once the connection is formed we release trapped emotions - this can be in the form of movement, dialogue, or sound work. We work to get to the root cause of your emotions and let go of the old experiences that may be controlling your life today while rewiring the story and nervous system.
Why we're different
I am here to celebrate and cheer you on, that's why we take baby steps. When your nervous system is stuck in survival mode, it doesn't matter how much you want to 'feel your feelings' or get trauma releases, you won't have the capacity to handle those emotions. I want you to feel safe first and everything else falls into place later. We build those foundational blocks to get you connected to your body and environment so that you can healthily process your stressors without shutting down or being flooded with emotions both in session and in real life.
Resilience is knowing everything affects you and staying present with that truth.
— ETHAN NICHTERN
SOMATIC STRESS RELEASE
1:1 Mentorship + Coaching
---
During your 45 minute session we could
Use pilates, somatic or joint mobility techniques to unlock the stress from your body + let go of 'stress posture'
Use meditation and self hypnosis to build resiliency to stressors and heal boundary ruptures
Squeeze, push, pull, throw, or shake to release and process stressors

This all depends on how comfortable you are

Use neurosensory exercises to help you become aware of triggers and survival responses in your body
Use dialogue work to help you talk through stressors and learn to express your inner world
Book Your Consultation
Choose your journey...
SOMATIC STRESS RELEASE
Book a Free Consultation
Book a free 30 minute consultation with Jacquie via phone or Zoom.
I would love to hear what is holding you back from living your dreams.
Book a Consultation
ROBBIE
"Jaqueline's clear communication, knowledge of the body in movement, love of problem solving and dedicated curiosity to keep learning put me in awe. Seriously - let her be your guide, you won't know how much you need it until you try."
DAPHNE
"Jacquie has been working with me as a personal Pilates trainer, three times a week for the past 3 years.
During that time, I was injured and unable to walk for two months. She was able to adapt to my situation and complimented the recommended exercises for my injury by keeping the rest of my body strong and flexible. What I like about Jacquie, is that the session starts with this question "How is your body feeling?" My answer will determine the training session. Oh, and did I mention that since COVID hit, we have our sessions via Facetime? Her clear instructions are such that the changeover was seamless."
STEPH
"Jacqueline's pragmatic approach to movement therapy is unparalleled and I couldn't recommend her enough!
Her ability to assess a client's very unique situation is what sets her apart from other practitioners.
As a professional dancer, I've been receiving movement therapy of some kind for my entire life, thus I'm very familiar with the ways most health professionals operate. I feel as though too often I'm given 'simple' treatments which never target the root of the problems that I deal with. There is nothing 'simple' about the way our bodies function. Jacqueline understands the complexity of human motion and gives her clients comprehensive programs that work."
DONNA
"Jacquie is a gifted coach, she delivers instructions in a fun and clever manner, using unique technique's that highlight her natural skills & passion for life. Her use of perfectly suited metaphors and her ability to connect and engage easily with all of her clients, is a reminder that truly authentic coaches are not a product of what they've been taught in a classroom but more so, a result of their passion and love for what they believe in.
I implemented what I learned from Jacquie in my daily routines, I became so aware of every movement I made. How I sat, how I stood, how I stretched & even how I was breathing. I became more balanced and centered, my yoga class was much more enjoyable and I became more confident as I shed 25lbs.
Did I mention that my sleep improved and I actually looked forward to going to bed.
If you are sore after your work day, upon waking up or after your workout, this is the program for you. There is nothing more important than your own body, gift yourself the Bulletproof Body, I promise you will not regret it."
PAULA
"Jacquie's commitment to my total well-being has been evident since our first meeting! Her head-to-toe assessment of my posture and movement was comprehensive and became the foundation for a customized program we have been evolving together ever since. Her ability to improve my strength, alignment and flexibility - all while working online is remarkable. She is incredibly observant and an excellent communicator, able to coach and guide nuanced movements that have left me feeling stronger and more aware of how I can protect my health and appearance as the aging process continues. As a busy executive, my days are jam packed from beginning to end; my sessions with Jacquie are a lovely bit of time just for me. I leave our sessions energized, educated and motivated to be my best as a result of her expertise, encouragement and patience. I would recommend Jacquie without hesitation!"
BILL
"Younger Next Year" is the name of a popular self-help book and a state that most people my age would like to achieve. I can say that after years in the gym with a personal trainer I feel closer to attaining this ideal state than ever before having spent the last two months training with Jacquie Dos Santos of TotalWellbeing. In my case, after an initial one-on-one assessment, Jacquie has focused her sessions on my shoulders which, after 40+ years spent hunched over a desk, have fallen prey to the natural aging process. I can say with confidence that I feel I am making good progress and that my flexibility and posture are improving."
Let's be friends!

Join me to stay up to date with what's new.