Befriend your nervous system, connect to your body and step out of survival mode so you can create the life you've always dreamed of.
ARE YOU STUCK?
Are you held back by chronic pain, anxiety, low confidence, and feeling like you have one foot on the gas and one on the break?
---
Do you want more out of life?
---
Maybe you're ready to stop "holding yourself back", uncover the untapped potential inside of you or become the person you've always dreamed of.
You're in the right place.
It's not your fault.
It sounds like you're just

trapped
in survival mode.
Take our quiz to find out if your are stuck in survival mode.
Take the Quiz
Hi, I'm Jacquie and I am so passionate about this because...
I was right where you are. I was stuck in a job that drained me but I didn't even know what I wanted to do with my life. I felt like my annoying patterns of self sabotage would hold me back from achieving that one dream I had in the back on my mind and I was tired of trying every practice from cold exposure to breath-work to meditation and going no where. Then I learnt those practices were just a band-aid and that I wasn't healing at a nervous system level. It wasn't until I focused on getting out of my head, understanding my nervous system and listening to my impulses that everything changed. Now it's my mission to support others in coming back to who they truly are so they can create the life of their dreams.
There is an answer. You can heal, you can move forward and you can build your dream life.
Learn more about how we do this
The TotalWellBeing Formula
CONNECT
There's a different between KNOWING and FEELING. When we feel like we can set boundaries it is different than thinking we should set boundaries. Most of us never learnt how to create a connection with our bodies so we work on building this connection first and everything else becomes easier.
ALIGN
Sometimes our subconscious holds onto painful feelings in our body. Since we're not aware of them, we can't release them. These emotions can change your posture, and create chronic pain. We work with the body to release subconscious trapped emotions and create a more aligned, capable body.
RELEASE
Once the connection is formed we release trapped emotions - this can be in the form of movement, dialogue, or sound work. We work to get to the root cause of your emotions and let go of the old experiences that may be controlling your life today while rewiring the story and nervous system.
You're in the right place if you've...
Tried cold exposure, breath-work, psychedelics, meditation and still feel like something is off
Talk Therapy hasn't fully worked for you
You're tired of feeling anxious and depressed
You don't believe those self-love affirmations
You're constantly reading and know what you SHOULD and wonder why you can't always execute
You deal with C-PTSD (Chronic/Childhood PTSD)
You feel like something is wrong with you
View our offerings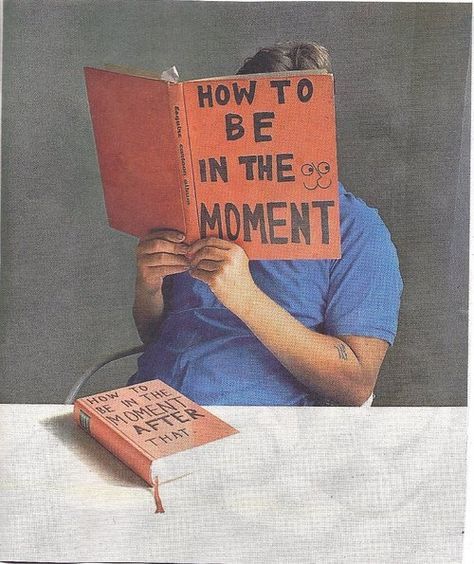 Why we're different
Your nervous system is like a whole line of communication that we are unaware of but it governs almost everything in your body including your digestion, flexibility, immune system, emotional responses and pain. This is why we use a nervous system based approach. Every individual is different and has different nervous system responses, by understanding your nervous system and building a plan around adapting to your responses you can create new pathways and know what you need to restore regulation and safety in your body.
Download the
Alignment Guidebook
Use this short guidebook to learn how posture can affect your stress levels and keep old emotions trapped while implementing simple adjustments to restructure your alignment.
Download
Join the
Aligned Body Project
Waitlist.
The 21 day online course that builds body awareness, unravels stuck muscles and joints and builds postural strength so you can get out of your head, into your body and start building a sense of safety with your body.
Check Out the Project
Aligned Coaching
Our 3 month 1:1 coaching program. Work online with Jacquie to release chronic pain, align your posture and regulate your emotions.
Get Coached
ROBBIE
"Jaqueline's clear communication, knowledge of the body in movement, love of problem solving and dedicated curiosity to keep learning put me in awe. Seriously - let her be your guide, you won't know how much you need it until you try."
DAPHNE
"Jacquie has been working with me as a personal Pilates trainer, three times a week for the past 3 years.
During that time, I was injured and unable to walk for two months. She was able to adapt to my situation and complimented the recommended exercises for my injury by keeping the rest of my body strong and flexible. What I like about Jacquie, is that the session starts with this question "How is your body feeling?" My answer will determine the training session. Oh, and did I mention that since COVID hit, we have our sessions via Facetime? Her clear instructions are such that the changeover was seamless."
STEPH
"Jacqueline's pragmatic approach to movement therapy is unparalleled and I couldn't recommend her enough!
Her ability to assess a client's very unique situation is what sets her apart from other practitioners.
As a professional dancer, I've been receiving movement therapy of some kind for my entire life, thus I'm very familiar with the ways most health professionals operate. I feel as though too often I'm given 'simple' treatments which never target the root of the problems that I deal with. There is nothing 'simple' about the way our bodies function. Jacqueline understands the complexity of human motion and gives her clients comprehensive programs that work."
DONNA
"Jacquie is a gifted coach, she delivers instructions in a fun and clever manner, using unique technique's that highlight her natural skills & passion for life. Her use of perfectly suited metaphors and her ability to connect and engage easily with all of her clients, is a reminder that truly authentic coaches are not a product of what they've been taught in a classroom but more so, a result of their passion and love for what they believe in.
I implemented what I learned from Jacquie in my daily routines, I became so aware of every movement I made. How I sat, how I stood, how I stretched & even how I was breathing. I became more balanced and centered, my yoga class was much more enjoyable and I became more confident as I shed 25lbs.
Did I mention that my sleep improved and I actually looked forward to going to bed.
If you are sore after your work day, upon waking up or after your workout, this is the program for you. There is nothing more important than your own body, gift yourself the Bulletproof Body, I promise you will not regret it."
PAULA
"Jacquie's commitment to my total well-being has been evident since our first meeting! Her head-to-toe assessment of my posture and movement was comprehensive and became the foundation for a customized program we have been evolving together ever since. Her ability to improve my strength, alignment and flexibility - all while working online is remarkable. She is incredibly observant and an excellent communicator, able to coach and guide nuanced movements that have left me feeling stronger and more aware of how I can protect my health and appearance as the aging process continues. As a busy executive, my days are jam packed from beginning to end; my sessions with Jacquie are a lovely bit of time just for me. I leave our sessions energized, educated and motivated to be my best as a result of her expertise, encouragement and patience. I would recommend Jacquie without hesitation!"
BILL
"Younger Next Year" is the name of a popular self-help book and a state that most people my age would like to achieve. I can say that after years in the gym with a personal trainer I feel closer to attaining this ideal state than ever before having spent the last two months training with Jacquie Dos Santos of TotalWellbeing. In my case, after an initial one-on-one assessment, Jacquie has focused her sessions on my shoulders which, after 40+ years spent hunched over a desk, have fallen prey to the natural aging process. I can say with confidence that I feel I am making good progress and that my flexibility and posture are improving."
Let's be friends!

Join me to stay up to date with what's new.